5 Magento Extensions to Increase Sales Conversions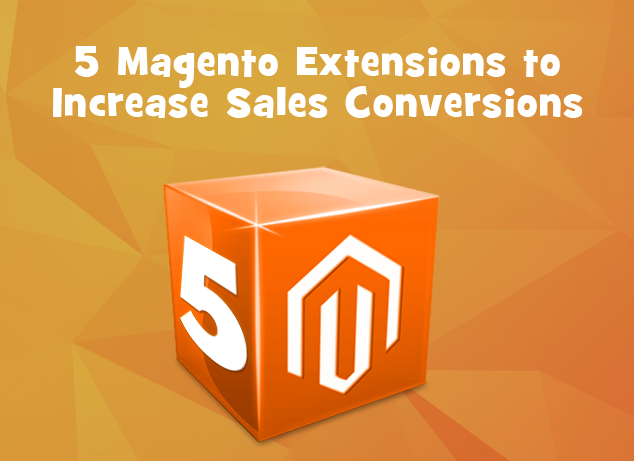 A flexible platform with advanced option is the key to any ecommerce solution  to make the online business impactful. Magento is one of the most reliable ecommerce service providers available in today's market.
You can use this platform to increase your conversion rate, sales and deliver better experiences to users. It is stuffed with so many features like Magento templates, Magento modules, widgets and many add-ons. Check out these 5 Magento extensions to increase sales conversions:
One Step Checkout Extension
Shopping cart is the most important part of an ecommerce store that decides your business sales. By providing a simple checkout extension, you can allow your consumers to complete their purchases easily. The one-step-checkout extension can help simplify the 6 complicated phase involved in online shopping reducing abandon rate and increasing sales.
Don't you think loyal customers are an important part in increasing sales? The returning customers are the ones who know who you are and they can make quick purchase decisions than new customers.  Reward points extension encourages the returning customers to return to your store in future.
This extension allows you to create multiple deals for any of the products in your store. It is an amazing extension that helps to manage deals and boost sale volumes quickly for your online store.
This extension enables an attractive banner at the header that incorporate impressive sideshow. It allows the banner display for up to 6 products that come with relevant and appealing product image and short description. It also has discount offers for the target customers.
Follow up Email Extension
This extension brings best benefits to the customer with various advanced features. This extension helps you respond to the customers' demands easily and effectively with numerous techniques.
If you are running an ecommerce business, you like to improve your user experience and increase sales, contact us!
Save
Tags