Brochures: A Small Business' Best Friend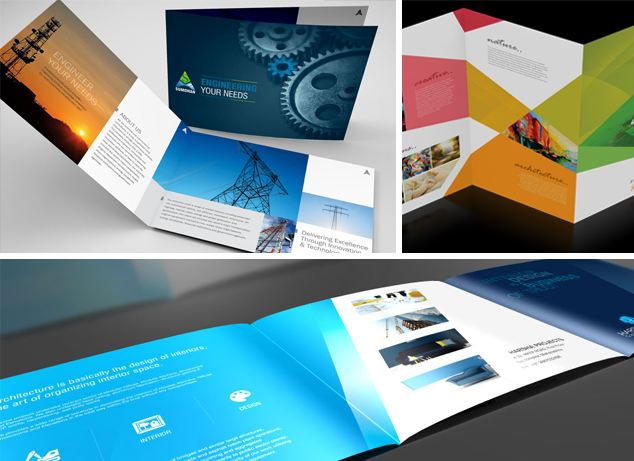 Brochure is the first thing that comes to our mind when thinking of traditional marketing tools. A finely designed brochure can help your business reach the world.
The idea behind a brochure is to briefly explain about your company. It also acts as a great tool that influences your existing and possible customers. Are you an entrepreneur running a small business? How can a brochure help your business? Here is why brochures are small business' best friend.
A perfect promotional tool
Brochure is an easiest way to present yourself and your company to customers. This is a primary promotional tool that helps you advertise products and services. You can include all the information about the product or service than an advertisement does. If you are an entrepreneur then you can consider  brochure designing brochure designing
Cost-effective
Advertising and online marketing costs high when compared to brochure marketing. Brochure can be designed in a cost-effective way that can convey a lot of information. Even if you have a low budget you can create a high quality business brochure that will help you keep the expenditure under control. Brochure can help you convey a much deeper message in a cheaper way.
Exclusively for your business
There is a large competition in newspaper advertising, magazine, online advertising etc for gaining readers attention. Brochure is exclusively for your business and you can easily gain 100% attention without any interruption.
Versatility
While creating a business brochure you will have endless options. Brochures are versatile, you can design it in any form, type, color etc. It can be designed in such a versatile manner that it suits your company that can help you inform your customer about your products and services.
Easy Interaction
One of the oldest forms of advertising, brochure can help you interact with your existing and potential customers easily. Readers can easily understand about your product and services with this simple traditional marketing tool. Customers that keep, read and digest it whenever they want.
Business brochure is an important factor, whether your business is small or large. A brochure can be your business' friend. Design your brochure today! Contact us for creating a professional brochure for your business marketing.
Tags