Evolution of pay-per-click marketing – Infographic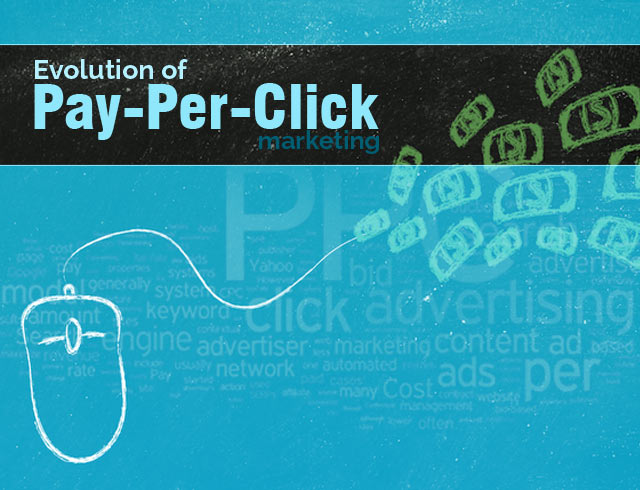 What is Pay Per Click (PPC) marketing? PPC is a type of search engine advertising where the advertiser only pays whenever a user clicks on their ad.
PPC is also otherwise called as Cost Per Click (CPC).PPC is a method of buying visits to your site which will generate clicks to your website. This advertising has various benefits and helps you make lot of business. With PPC advertising you can experience advantages like
Efficient marketing
More reach
Increased website traffic
Manage your costs
Free exposure for your brand
From the beginning till now, PPC has undergone many transformations. Evolution of PPC is quiet interesting and here is the Infographic representation of the same.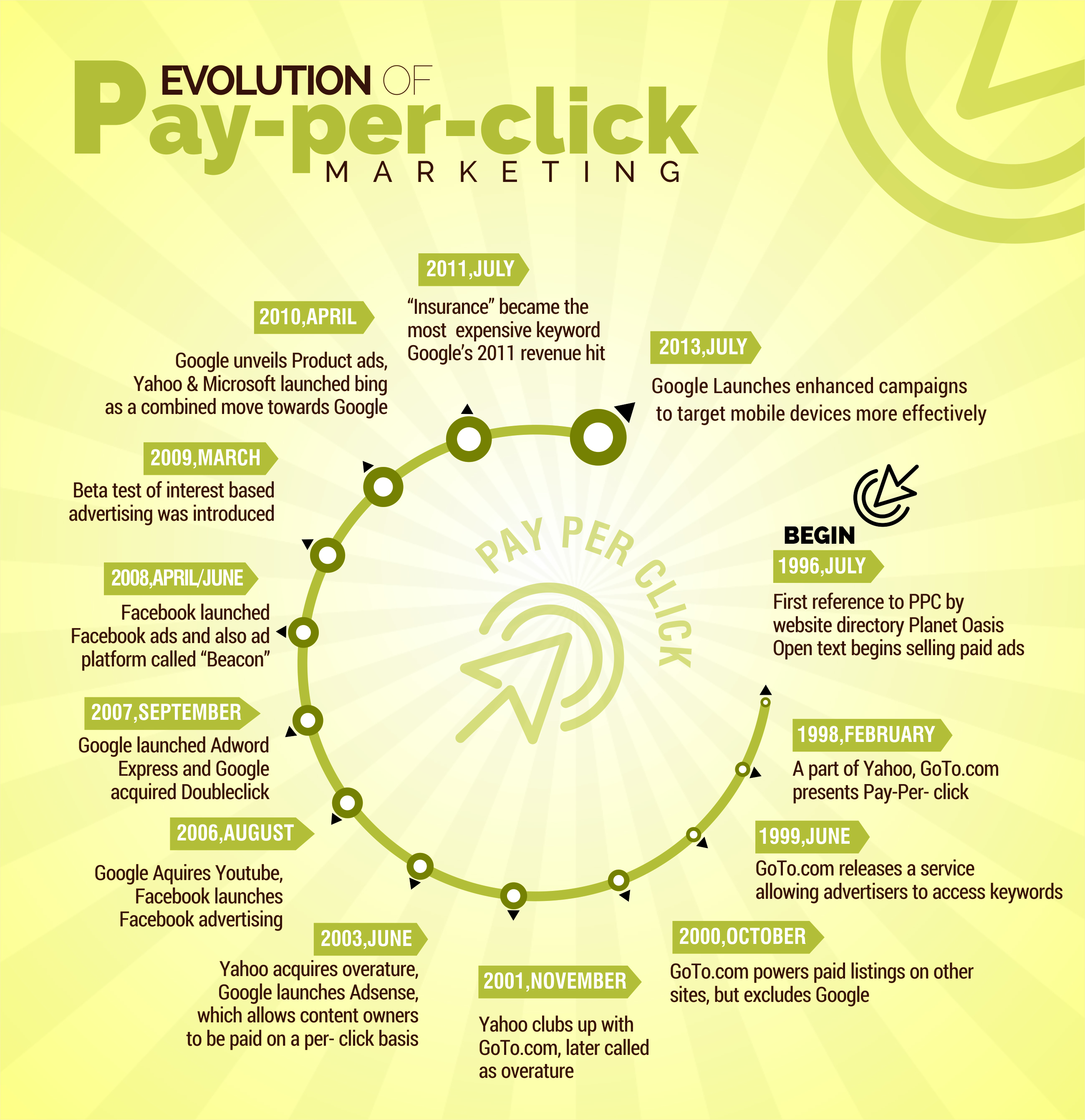 If you think your brand needs more reach, then contact us soon we have professionals who can help you with brand building.
Tags