Integrate your blog to your website today! Here's why!
Posted By Sudhina Siddique, On: January 20, 2016 , In: Web Designing , 0 Comments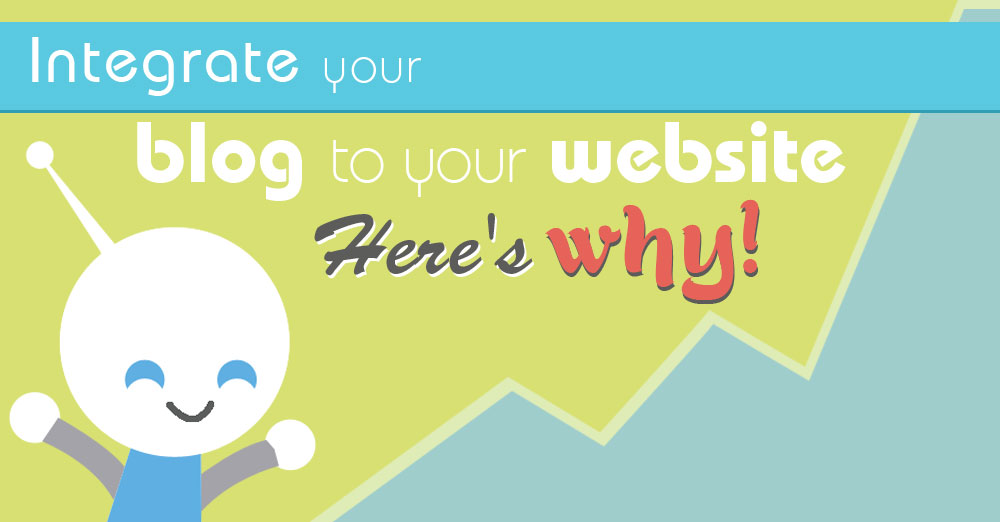 You may have a brilliant customer focused website with rich functionalities. Still there are certain key features that can make the effectiveness of your online investment.
Most of the SEO experts would tout for blog integration for the websites.
It's really important to have fresh content for your website and a blog page. Installing blogs to your websites would also add to the architecture of your website. Wouldn't it be awesome if you have a place to add as much as fresh content as possible without worrying about losing your website's integrity? Here are few benefits of having your blog as a part of your business' website:
Tell what your company is all about: The about page in your website integrated on the blog page would help to convey about your business, corporate values, character and more. Most of the people would prefer to do business with the people they know. Integrated blog will help you build trust within the visitors, thereby turning them into customers.
Increases the searchable content: Even if search engine is not part of your plan, but if you have regularly updated blog on rich and relevant topics, it would help the search engine to determine more about your site. This help to lead potential clients to your website. It's better to generate the content as the earliest as longevity equals reputation in the search world.
Generate backlinks: Backlinks help people land on your site increasing its popularity. Generating backlinks by paying for links on popular sites is offence. So the best way to naturally generate the backlink is to share rich and high quality content on your websites. Creating searchable content is the best way to pull visitors to your site.
Simplify customer conversion: Having an integrated blog page to your site simplifies your visitor's transition from a blog reader to a client. Bonding the blog page with your website helps link the both literally and figuratively.
There are numerous advantages of integrating your blog to your website. Make sure you make the best use of your blog page. If you are looking for assistance, we have experts to guide you with the same. Contact us if you are looking for more information.
Tags