Top 3 mail marketing tips for your small business
Posted By Lakshmi Lund, On: January 6, 2015 , In: Internet Marketing , 0 Comments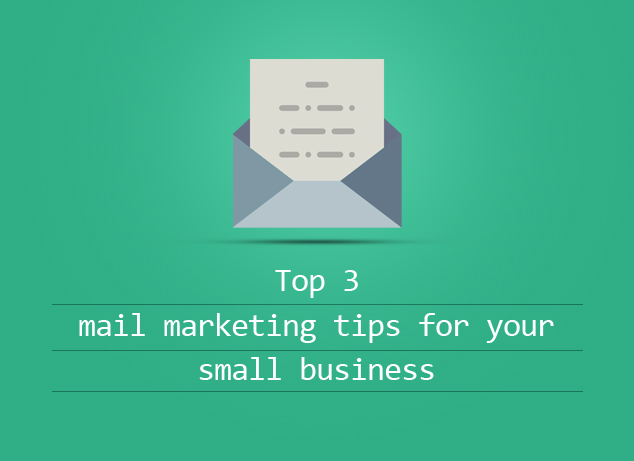 In US in 2014, e mail marketing was regarded as one of the most effective digital marketing methods for customer retention. (Source eMarketer). In the UK, the popularity of email marketing went up by nearly 15% (Source: Wikipedia).
It is predicted that many small business owners will continue to take advantage of mail marketing in the future as well.
When used all by itself or along with a combination of marketing methods, e mail marketing can work wonders for a small business. As small business owner, you too can use e mail marketing to reach out to your potential customers. Here are top 3 mail marketing tips that you can consider adopting.
Top 3 e mail marketing tips for your small business
Business objectives to achieve
The basic objective of a business is to make a profit. As small business owner, you can use e-mail marketing to help you achieve your business goal. The first step of an effective email marketing campaign is to have the objectives of the campaign listed out. As a small business owner, if you wish to achieve too many business goals, the mail marketing campaign can be divided into various stages. You can use e mail marketing to:
Drive footfalls to your store.
Increase the number of website visitors.
Generate orders for your product or service.
Get referrals from your present customers.
Prompt current customers to make repeat purchases
 Use best time to send emails
The success of an e mail marketing campaign directly depends on engagement of subscribers. Subscriber engagement can be analyzed by asking the following questions.
When do target customers browse their inboxes?
How often do target users open emails and click links?
Do target consumers read messages that they received more than 12 hours back?
The time and frequency of an email message is very important. A time slot when maximum engagement can be achieved must be chosen to send the respective mail message. This can be chosen by analyzing the e-mail habits of particular target users of the small business. If the chosen time slot does not produce expected results, the same can be changed in order to achieve maximum subscriber engagement. Great care must be also taken not to bombard target customers with too many e mail marketing messages.
Structure messages effectively
E mail marketing is a powerful tool, when carefully used it will deliver best results. In order to achieve this, the email marketing message must be cautiously crafted. An effective e-mail marketing message will have the following elements.
Senders name and address: Every receiver will want to know from whom they have received the e mail marketing mail. The senders name and address must be clear in the mail marketing message.
Subject Line: This explains, in a nut shell the gist of the email marketing message. Subject line of the marketing message has a huge influence in prompting the target user to open and read the e-mail.
Header: This is the first thing a user will see in the email marketing mail. A majority of small business owners include the logo of their business in this section. The preview pane displays the header.
Body: Also known as 'the meat', as small business owner, this is where, you can create all the magic. This can be achieved by watching the length of the content of your marketing mail. Ensure that it is not too long or too short.
Images: 'A picture can speak a thousand words.' While working with mail marketing letters, great care must be taken to use images that compliment the message of the letter.
Call to action: An email marketing mail is incomplete without call to action. In the mail marketing message, using the right choice of words along with appropriate call to action can help in converting a target user into a potential customer.
Footer: This appears at the bottom of the mail marketing message. This is where the link to unsubscribe generally appears.
Lastly, if your small business is active on social media, you can leave a link of your social media accounts in your email marketing mail. Mail marketing when used along with social media marketing delivers great return on investment.
Tags